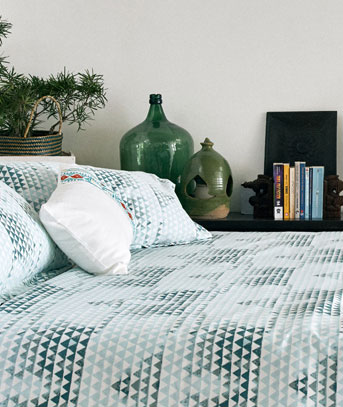 Whether you are after the perfect stitch or a distinct character, investing in customized home decors & furnishings will ensure that your final product is something that fits right. Apart from its perfect fit, customized products will also give a better bang for your buck in the long run.
Shedding new light on home decors, Thoppia showcases an appreciation for luxury fabrics, impeccable stitches and a long-lasting finish. Created by our team of master weavers at the looms of Kannur – the Land of Looms and Lores, our fabric is sure to enhance the charm and freshness of your home's environment.
When choosing a new bed sheet or a cushion cover, the style & fit are two usual attributes that one focus on. And often don't realize the importance of the quality of the fabric and how consciously you need to pick them. At Thoppia, we weave 100% cotton products using methods that have a low impact on the environment, thus ensuring value for money and peace of mind.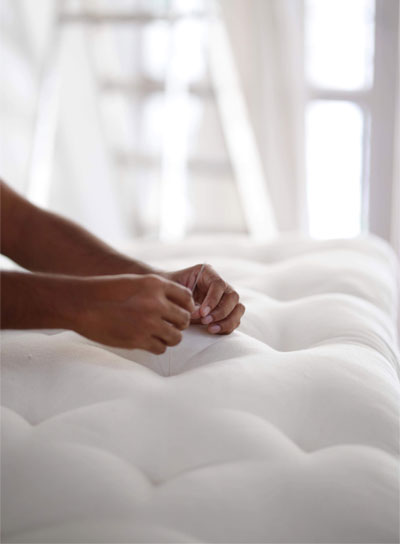 With an eye for detail, our team work tirelessly to create made-to-measure home furnishings.
With Thoppia's superior quality products, you can breathe in life into your ordinary looking furniture and upgrade it as per your style. With premium-quality designs & bespoke soft furnishing services, we help you to create a unique individualized space to retire into.
Customization is not just about the color and pattern, consider the quality of cotton and texture of fabric more seriously. And it should fit perfectly.(If need be, you can opt for free swatches to make sure that you have chosen the perfect shade and fabric for your décor) Here at thoppia.com/customize, you can do inch by inch customization of your curtains, bed sheets and cushions to have your home dressed up to the tee.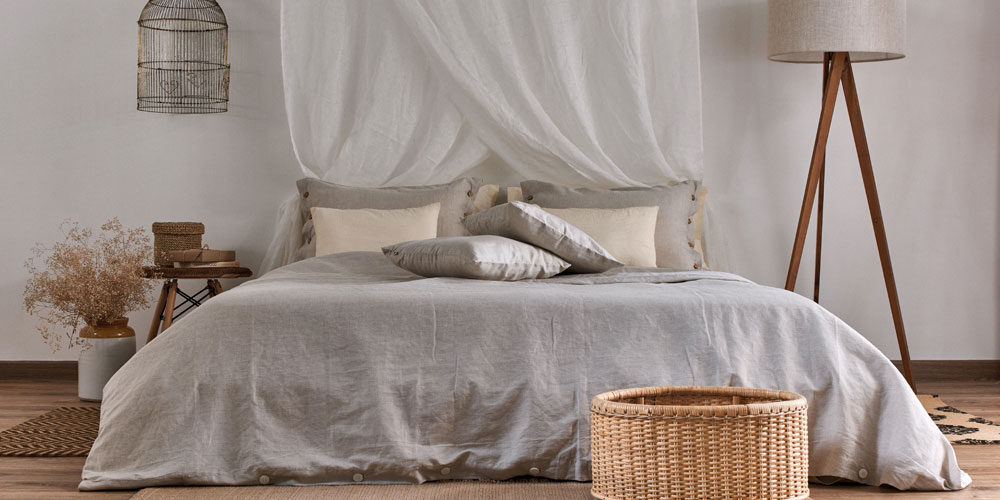 Fabric that comes out of our loom is tested for International standards by our in-house quality control technicians and Bureau Veritas. The look and feel of our bespoke furnishings are sure to reflect your distinct character & individual style sensibilities. And, Cotton is best for your interiors as it is softer and kinder to your skin. It breathes well and can treat your skin with more care and comfort.
We stay true to quality of materials. You stay true to your own style and personality. Let's together brighten up your living space with a charm that's uniquely yours.