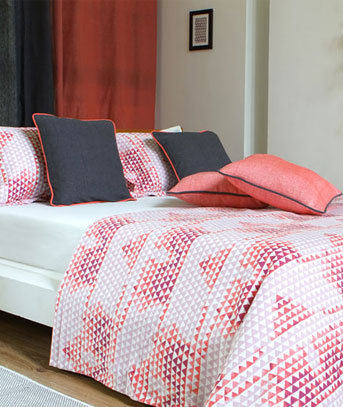 Perhaps you're at a new phase in life. And being bored with your good old bedroom, you want to redecorate it. Sure, redecorating your room can be a great idea. It is a chance to reflect your personal style and create a look you love. But if you feel at a loss of where to start, that's okay. Because we're here to help! These tips can come handy.
Pick a color scheme
This first tip is totally up to you. Picking a color scheme for your bedroom can make your decorating choices a lot easier and decisions more focused. It gives your room a touch of elegance and your individual style. Color will also help you to achieve the feeling you want for your bedroom.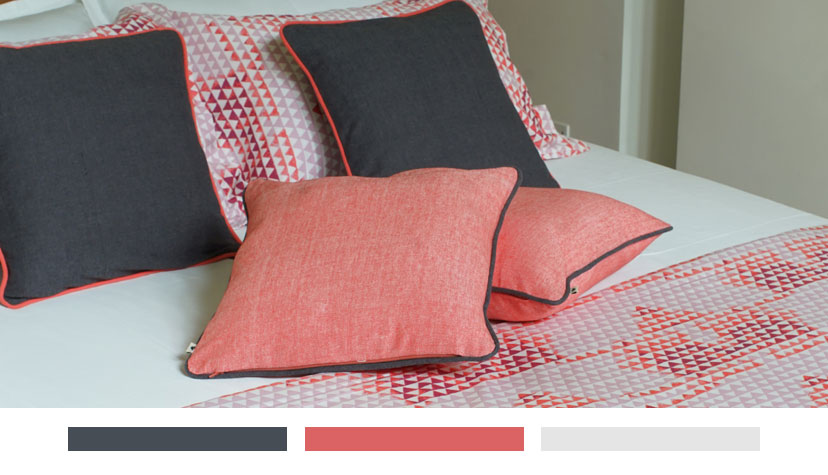 However, you need to pick the color scheme carefully. Consider the colors and undertones of already existing furniture, cabinetry and flooring. Choose accordingly.
Start with the walls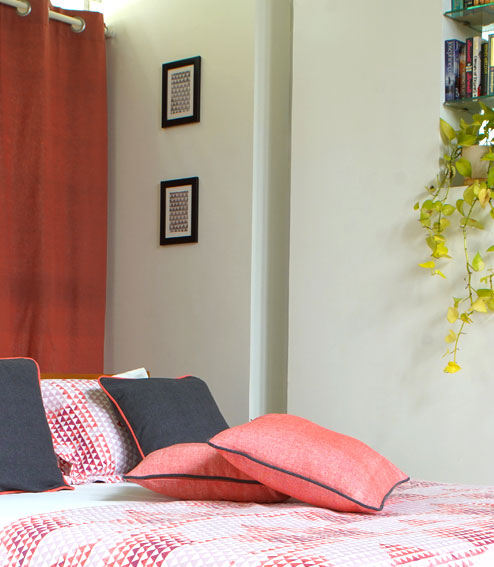 Walls play a huge role in home décor and revamp. You can change the color of your walls, or put a fresh coat of the existing color. That too can make a difference.
And don't keep all the walls blank. Blank walls can look unwelcoming. Put on some artwork. Hang some framed photographs. Grab a 
stitched cloth
from Thoppia and put it on your wall. Add some warmth, color and pattern to your walls.
Spruce up your windows
Your windows can be given a boost with some new curtains and blinds. Get exquisite curtains in linen or 100% cotton. Your children will love to play hide-and-seek behind them! So let the curtains be of natural fabric, soft and safe. And they're durable. You could get them customised as per your header and size requirements too.
And when you order custom blinds, you won't have to worry about being stuck with ones that don't fit. Because you'll get exactly want you want, as per your specifications.
Make your bed look great
Your bed is probably the largest piece in your bedroom, and the piece you love the most there. So, it deserves to take the center stage. The bed covering and pillow shams make the largest difference, so we suggest you start with them. Get some new bed sheets. If you've chosen a color scheme, shop accordingly. You could choose 100% Cotton sheets. They're natural, breathable and skin-friendly. Plus, cotton cellulose does not lose strength when wet. So, cotton gets stronger with every wash.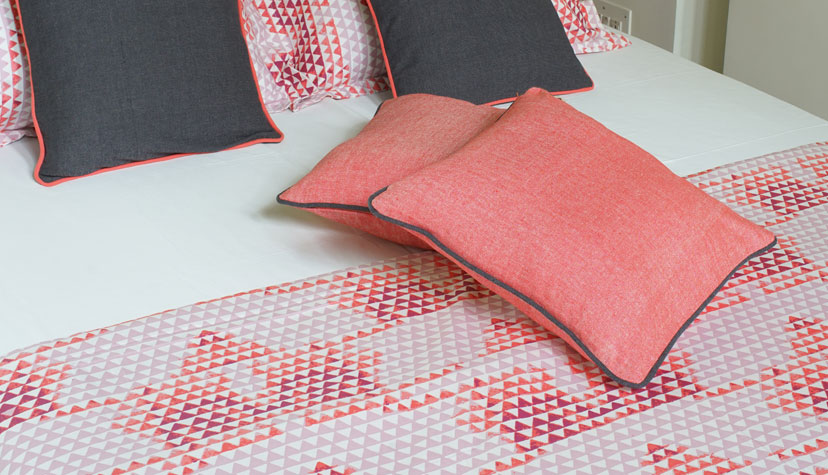 Also get nice duvet covers for your bed. They're classy and comfortable. And at Thoppia, they come with the goodness of combed cotton. Make your room look elegant, and nestle into the duvet cover after a long day.
Put in a plant, a vase or a lamp
Depending on what you'd like to have at your bedside, put in a plant, a vase or a lamp. All these items can refresh the look of your bedroom and give it a sophisticated feel. Choose any one of them.For a plant, pick a small one. A dash of green can give your room a lift. Plants filter the air, remove pollutants and dust, and humidify the air. You'll sleep better and feel better. Your room will look nicer too.
For a vase, you don't have to be a design wizard to create floral arrangements. Just find a pretty vase, glass or jar; and fill it with pretty flowers. You could also choose a table cloth for the table on which you keep the vase. Or turn a stitched cloth into a vase mat.
For a lamp, choose a simple yet elegant one. Bedside lamps are particularly cozy, and they're useful. Small bedside lamps or even nightlights will do.
Move the furniture a little bit
This tip is one of the easiest ways to change the look of your bedroom, and won't cost a dime. Just rearrange the furniture in the room. You can put the bed in a corner instead of against a wall. This will also make the room look more spacious.
You have the choice to make your bedroom look as wild and wonderful as you'd like to. So use the above tips, pick what you love, and get going! Enhance the look of your bedroom. Give it the much needed revamp.